Davenport
What's Going On:
We are proud to announce that we are expanding our product line and will now feature Schrock and Decorà Cabinetry.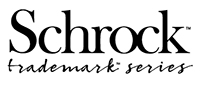 Contact Us:
Phone: 563-391-0240
Fax: 563-391-0695
After Hours: 563-320-3398
Davenport, Iowa 52807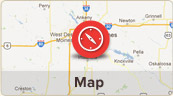 Counter Hours:
Mon-Fri: 7am - 4pm
Showroom Hours:
(By Appointment)
Mon-Tues-Wed-Fri:
8am - 4pm
Thurs: 8am - 7pm
Sat-Sun: Closed
Welcome to Davenport
Branch Manager - Terry Morrow
____________________________________________________
Sign up to get interesting news and updates delivered to your inbox from Plumb Supply Company.
Featured Services

Plumbing Showroom
Showroom Consultants
Kristy Anderson
Carey Moon

Free Deliveries
We offer free delivery services at all of our branches, with 46 delivery trucks and 10 tractor trailers distributing material throughout the state of Iowa daily.