Fort Dodge
What's going on:
COVID-19 Protocols – Updated 5-10-2021

• Curbside/dockside pickup encouraged
• Showrooms by appointment preferred
• Customer access with masks
• Vendor/Rep visits by appointment
• Salespeople resume travel
• Continued social distancing
• Continued cleaning vigilance
• All Plumb Supply employees are required to wear a face covering anytime they are moving thru the branch or cannot maintain a 6'distance.
Contact Us:
Phone: 515-573-8161
Fax: 515-573-7558

637 South 22nd Street
Fort Dodge, Iowa 50501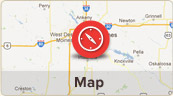 Counter Hours:
Mon-Fri: 7am - 4:30pm
Showroom Hours:
(By Appointment)
Mon-Fri: 8AM - 5PM
Sat-Sun: Closed

Welcome to Fort Dodge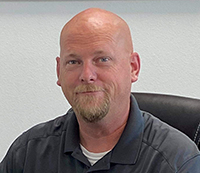 Branch Manager - Anthony Frey
Featured Services

Kitchens & Baths Showroom
Professional plumbing showroom with multiple vendor displays. Including Kohler, Delta, Moen...

FREE DELIVERIES
We offer free delivery services at all of our branches, with 46 delivery trucks and 10 tractor trailers distributing material throughout the state of Iowa daily.
Meet Our

Staff:

Chris Wood

Brad Scott

Danelle Wood

Showroom Consultants

Meet Our

Staff:

Monty Montgomery




Outside Sales

Meet Our

Staff:

Chris Jorgensen

Doug Bellingtier

William Hughett

Counter Sales

Meet Our

Staff:

Danny Phillips

Paul Tompkins




Warehouse/Counter

Meet Our

Staff:

Sarah Ives

Commercial Quotes

Meet Our

Staff:

Todd Johnson

Outside Sales
For more information about our showroom on site, please visit pskitchensbaths.com